It is Music Day on My Candy Love. It starts June 16, 2020, and it will last until June 24, 2020. In this event you have to play a story. You have to choose 6 times between four choice options. With every choice option you can win an outfit item. After all 6, you can win an illustration. For the illustrations you have to answer in a specific order.
You get two choice option a day and between them there is 3 hour time stands. To skip the time stand you have to pay 50 AP. To skip a day 50 AP. To play the whole story again 100 AP. If you choose an answers option wrong, you also have to pay 50 AP to go again or wait 3 hours.
There is also a bank outfit. In total, you can win/get four outfits and three illustration, so you have to play the story multiply times to get all the items.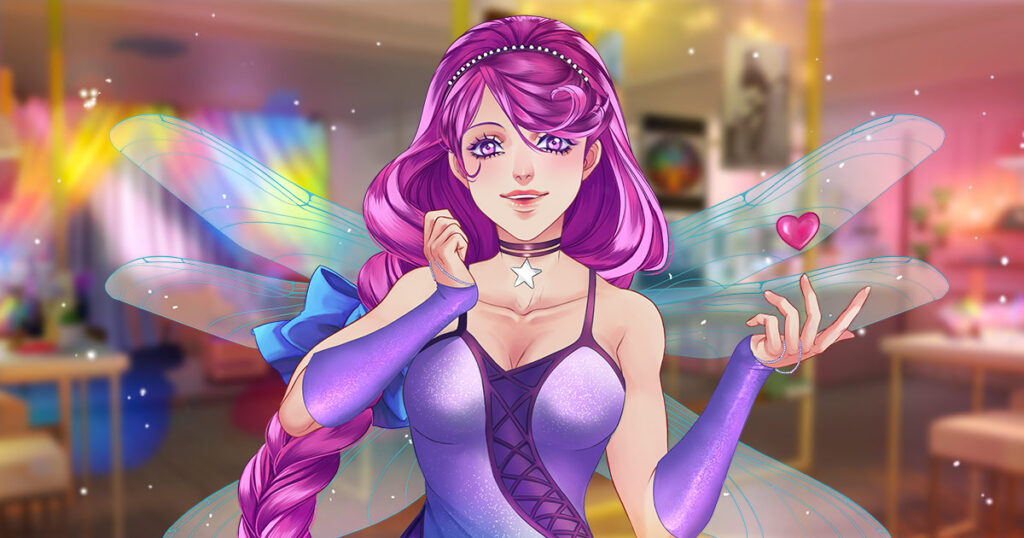 Order to get the illustrations
There are more ways to get the illustrations, this is the order I got them in.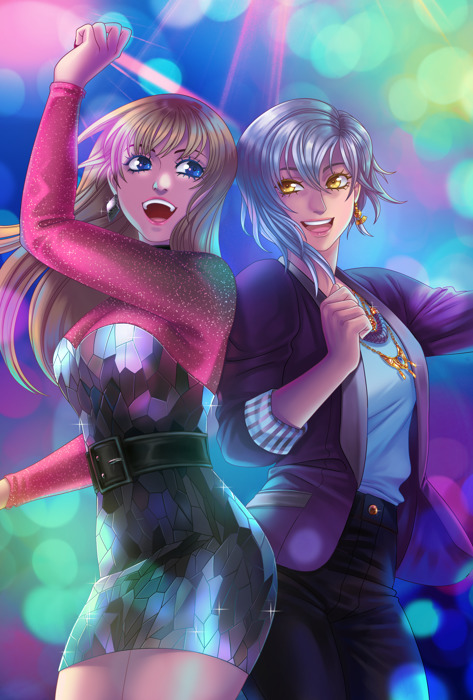 1. (I particularly like the sculpture exhibit. It reminds me of Jeff Koons. Very colorful metals, blown up like balloons.) (Walking Art Earrings)
2. We could offer a range of very colorful alcoholic and alcohol-free cocktails. (Disco Diva Glasses)
3. I really like the dance music from the 70's! It's retro, you can't keep from tapping your foot to the beat while listening… (Destructured Suit Earrings)
4. I think I'm going to go all out and put candles everywhere… (Walking Art Bracelets)
5. We could set fresh fruit platters all around. It would be colorful and everyone would find something they like… And it's healthy! (Disco Diva Belt)
6. Do you mean… bring in a host for the evening? Like a DJ, or someone to set the mood? (Destructured Suit Pants)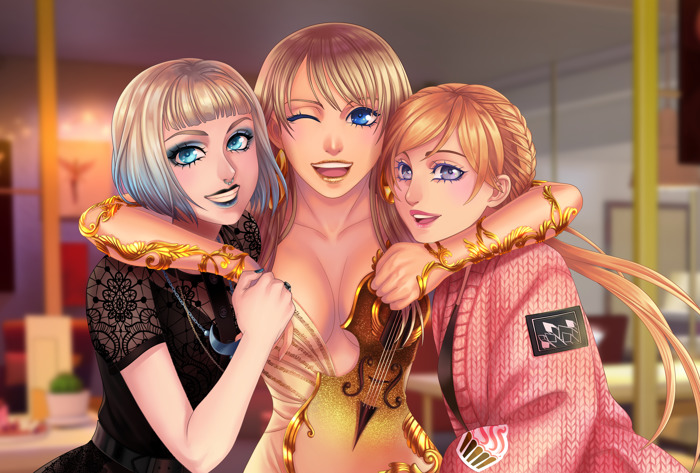 1. (I particularly like these pantings done by a painter from the region. The artist has even painted certain album covers of very famous musicians…)(Destructured Suit Belt)
2. Have you already tried those delicious molecular cocktails that are chilled with nitrogen? (Walking Art Clutch)
3. I really like the LoFi Hip Hop. It projects a rather soft and calm mood… It'll be perfect for the expo.(Disco Diva Nail Polish)
4. I've always like the mood that garland lights set… (Destructured Suit Top)
5. We could set out plates of original and colorful candies…(Walking Art Dress)
6. Oh! We could transform it into a charity gala! People could pay to get in and we could donate all the benefits to a good cause.(Disco Diva Dress)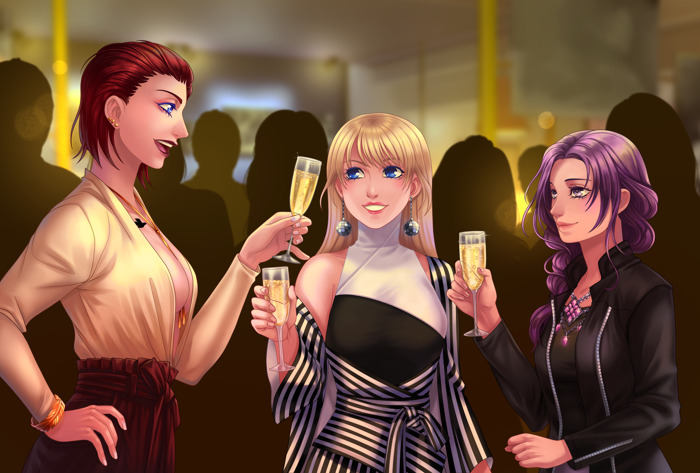 1. (I particularly like the photographic exhibit that represents street musicians in our city.) (Disco Diva Boots)
2. I'm really tempted to bring in cases of champagne and… we could set up an exotic fruit juice bar! (Destructured Suit Jacket)
3. Jazz, like Ibrahim Maalouf, would be great, don't you think? (Walking Art Shoes)
4. I could rent big, different colored spotlights… (Disco Diva Earrings)
5. We could offer some vegan petits fours. (Destructured Suit Shoes)
6. I just thought about it, but… we could have an artist come to paint something live! (Walking Art Mouth)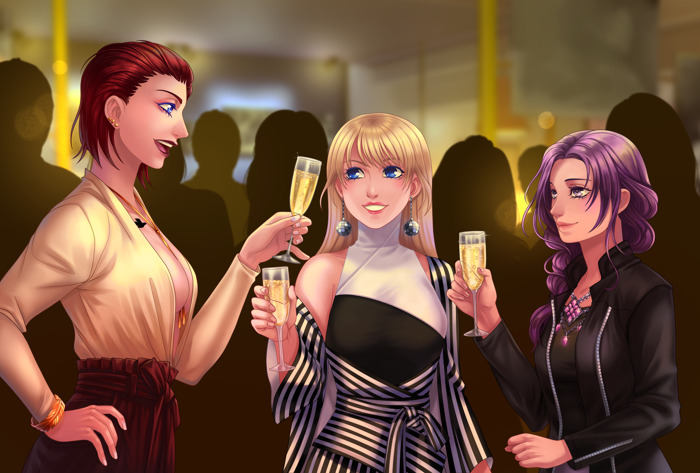 Wrong answers:

1. (I particularly like this performance artist.) 
2. We could offer new syrup flavors, original hot chocolates and lemon coffees!
3. I'm surprised that there isn't more heavy metal music in your playlists… That could be good, don't you think?
4. I could set up a disco ball! The reflections provide motifs that can really change the dimension of a room.
5. We could put out a chocolate fountain with candy, cookies and fruit. 
6. We could ask Rayan to come and host a little conference! Like an art class?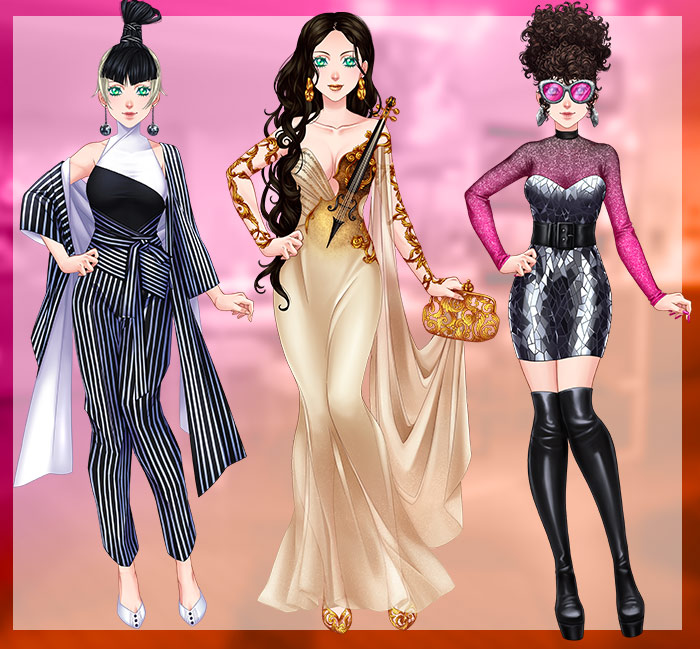 Destructured Suit
Shoes 35G
Pants 45G
Jacket 63G
Top 32G
Belt 25G
Earrings 15G
Wig 65G
Walking Art
Wig 63G
Earrings 25G
Bracelets 35G
Clutch 30G
Dress 65G
Shoes 40G
Mouth 22G
Disco Diva
Glasses 25G
Wig 70G
Earrings 32G
Nail Polish 15G
Belt 28G
Dress 65G
Boots 45G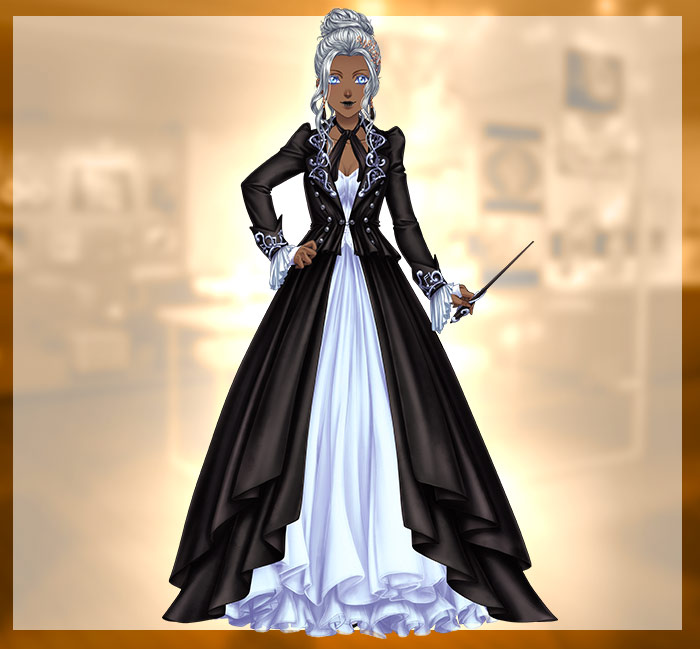 Maestro
Barrette 13G
Earrings 20G
Baton 12G
Jacket 40G
Mittens 18G
Bow 22G
Dress 50G
Boots 30G
Wig 65G